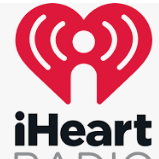 Coming soon THE NASHVILLE SPIN Radio to iHEART RADIO
You asked. We heard. Soon you can access THE NASHVILLE SPIN RADIO 24/7…… Finally. More than 3 hours.
What's all the buzz about the DALTON GANG?
"The Dalton Gang is real people, singing real music, about a REAL GOD."....Gregg Hutchins, former Salem Radio network's SOLID GOSPEL personality 
FOR MORE ENDORSEMENTS & BIOGRAPHY: CHOOSE "ABOUT THE GANG"
Now scheduling select events.  Contact us at 615-330-7381 or 615-330-9075.